What is CiviCRM?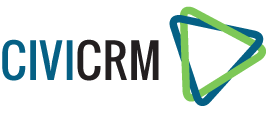 Answer: Many things!  There's a lot to it, but at its core it is software designed for charities and non-profits to help them (you!) manage information about their contacts effectively.  "Contacts" are simply anyone you have contact with, whether those are people or organisations: volunteers, donors, staff, newsletter recipients, suppliers, other charities.
It enables you to have a holistic view of the connections your organisation has.  If your email newsletter is sent by one system, your donations tracked in another and events that you run managed in yet another system it's tough to get a complete view of a contact's level of engagement or to gauge the effectiveness of your communications.  CiviCRM (often just referred to as "Civi") solves this by bringing all that discrete functionality in one system.
Here's a few of things CiviCRM can do:
Contact details:  it provides a single point of reference for your organisation for basic contact details like name, address, phone number and email addresses.  If you want to record Twitter accounts, websites, date of birth or gender – that's all there too.
Activities: create a record of activities such as meetings attended, phone calls, emails, event registrations. It lets you see at a glance the record of involvement someone has with you.  And you don't need to add them all manually – for example when you send mails via CiviCRM it automatically records the details.
Relationships: "No man is an island" wrote John Donne – and relationships are everywhere.  If you're dealing with families, then recording "child of", or "partner of" and maybe "ex-partner of" is vital.  You might also record "volunteer of" your organisation as a relationship.
Groups: some groupings might be stable (trustees), some short-term (a project team), or dynamic (donors in the last 3 months).  Define them as you need.
Money: most charities depend on donations. CiviCRM can track those whether received on-line, by post or direct to your bank account providing vital information for your fundraisers.  It also integrates with your finance systems to keep the accountants happy.  You can set up personal fundraising pages to enable your supporters to organise their fundraising efforts on your behalf (similar to Just Giving).  There are also extensions to accept donations or payments by credit card, manage your Gift Aid process, set up direct debit mandates… the list keeps growing.
Events: whether it's a single meeting or a week-long conference, CiviCRM helps you administer your events, either just for your staff or by enabling people to sign up online.
Membership:  if you run a membership scheme then CiviCRM can manage that.
Email: you can send newsletters out via CiviCRM and track data such as which ones bounced, which were read, what links were clicked and so on.
Grants, Pledges, SMS: that's also taken care of.
If you have your own special requirements – like recording your volunteers' DBS number (UK Government Disclosure and Barring Service) or shoe size – then you can easily add custom fields.
And on top of that, there are numerous "extensions" – extra software that fits right into CiviCRM to give you more functionality.  For example, there is ongoing work creating one to manage volunteers.
Read about how CiviCRM has transformed the work of Step 
Whether you're just considering CiviCRM or already using it, get in touch to discuss how CiviCRM can meet your needs.
CiviCRM is a registered trademark of CIVICRM LLC.