CiviCRM enables Step to take giant steps forward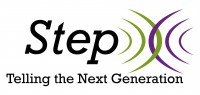 "Step is a group of volunteer Christian schools' workers who are passionate about making a difference in the lives of young people through work in schools in the St Albans and Harpenden areas."  www.stepschoolswork.org.uk
Aim:
To enable Step to work efficiently and effectively by consolidating key data into a single system.
Challenge:
As Step had grown, it had become increasingly difficult to manage shared information between the team. There was no correlation between email lists, donor records, contact details or event attendance and key information was not recorded anywhere but was known by long-standing staff and volunteers. Added to this Step has multiple users often working from home, needing to use the same data.
Solution:
The initial request was simply for some form of shared address book. When Step was introduced to CiviCRM its staff quickly understood that it would not only handle all the identified needs but could provide a consolidated operating platform enabling Step to communicate better with its supporters, manage its administration efficiently and keep focussed on its mission.
Project Team:
Step's Director, Chris Birch-Evans was excited by the potential impact of Civi and personally championed the project.
Civi implementation was by Aidan Saunders (Squiffle Consulting)
Key Functionality:
Consolidated contact details – no more spreadsheets of contacts, address lists or email lists!
Improved communications:

Weekly newsletter to supporters
Termly mailings to a wide support network
Annual fundraising initiatives

Managing events by the staff team
Recording donations
Client testimonial:
Chris Birch-Evans, Step Director says:
"Our charity – Step, was at a change point in its development, due to several people needing to work with the same files and data. Most of our work-arounds for this were clunky and team effort was multiplying on simple tasks. Aidan visited us from Squiffle Consulting Ltd and listened to how we wanted to grow. He proposed several very simple changes we could make to enable collaborative working and most importantly moved us onto central database in the form of CiviCRM. Aidan successfully harvested all the data from all our files, mobiles and other portable devices, emails and hard copies and presented back to us in an easy to use interface where we could access everything from everywhere. We have received excellent training in using CiviCRM and now manage all our data management and marketing communication from it. The ongoing support has been thorough with user advice readily available and a very quick response when something hasn't worked the way we had hoped.

We intend to have Squiffle install several CiviCRM extensions to improve how we manage our finances, claim Gift Aid and collect money from grants and events. CiviCRM and Aidan have and are transforming the way we work."